STOPPING THE VIOLENCE ● STOPPING THE KILLINGS
TOURS and EVENTS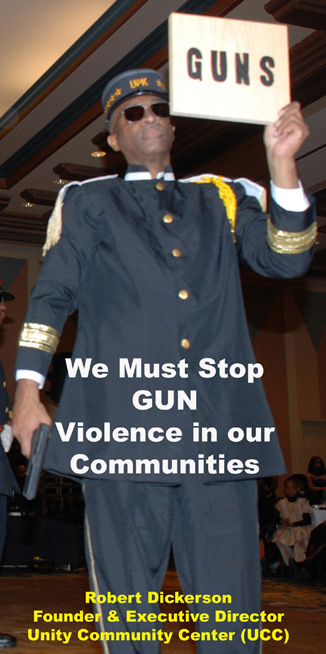 TEACHING THROUGH INSPIRATION AND ENTERTAINMENT
With the
World Champion- UPK Pasha Generals,
Universal African Dance and Drum Ensemble &
UCC Praise Dance
UCC have developed a paradigm (model) and presentations that has been very successful in getting to the core of Stopping the Violence and Killings in our communities across America, especially in the State of New Jersey. Are you tired of hearing children, business owners, police personnel, and innocent bystanders getting killed or hurt? Are you also tired of witnessing Black on Black crime at an alarming rate? Our purpose is to promote unity in the community with the help of everyone.
Our studies have found that most Stopping the Violence organizations and programs in America have not developed a model to prove their success. We want to work with organizations all over America by serving as troubleshooters and a model to bring worth excellence in their program delivery systems. Having a model gives the community hope and goals to work towards stopping the violence. We have been blessed to present models of hope with prevention, counseling, life development skills and developmental programs. We work and operate our centers and programs in the heart of the inner-cities where we have developed respect from the drug dealers, gang leaders and all youth at-risk. We have also gain respect and love from the police departments, business, community and religious leaders in our community for our works.
We must STOP THE VIOLENCE and STOP THE KILLING in our communities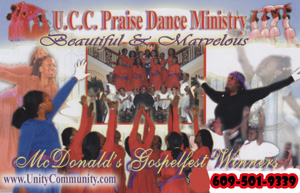 THE MOST DYNAMIC PERFORMING ARTS BANQUET or
SHOWCASE of EVENTS IN AMERICA
(1) To bring together all of the movers and shakers in the community to work with
each other in UNITY to STOP THE VIOLENCE and STOP THE KILLINGS in
the community. Create forums and panels of discussions with leaders, doctors,
therapists, educators, problem solvers and parents and/or families of young people
who were hurt by violence or killed.
(2) Invite all of the top political, educational, community, business and religious
leaders along with celebrities to this event. Also bring together those who are
willing to serve as mentors, saviors and helpers to reach those young people
who normally wouldn't come to events like this.
(3) Honor, recognized and will work with all of those who work hard in their
community in stopping the violence and killings.
(4) Identify and work hard to find the gang leaders, drug dealers and potential or
borderline youth at-risk to be in attendance at these events to learn and hear
how what they do affects themselves, families, communities and nation.
(5) Invite all young people and their parents, family and friends to also help in
there communities by being positive role-models, mentors and heroes.
(6) There will be the best inspirational, educational teachers, ministers and Imams
who specialize in reaching and teaching young people at-risk, gang leaders,
drug dealers and etc. in America. There will also be at times very short
documentaries, videos and information. There will be representatives from
the penitentiary systems and testimonies from those that served time in the
penitentiary systems to inspire and possibly reach those who may be in the
position to be with the negative crowd who are involved in violence and
killings. Most of all we will continue to work with educational, community and
religious institutions to help them with their existing programs and develop
more programs. We will inspire others to start organizations and programs
to do the same in stopping the violence and killings in our communities.
(7) You will witness the best educational entertainment and model that specialize
in teaching the dynamics of stopping the violence and killings through the
performing arts of love, culture and discipline while having a delicious
dinner.
Your financial support would be greatly appreciated and will help us attract more young people to get involved in this most needed initiatives, events and programs. Proceeds of your donation will help us to continue spreading this message in the State of New Jersey and all over America to serve as a model to help others to do the same. It will also help us to establish community centers that will provide a safe haven for inner city youth, which in return will focus on community pride and stimulate artistic growth in the community.
CLICK HERE TO DONATE
Thank you,
Robert Dickerson