Our Mission
"SAVE THE CHILDREN
Through Developmental & Discipline Programs"
Unity Community Center of S.J. Inc., a non-profit organization that promotes, preserves and represents the performing arts, literary arts, visual and creative arts, history and culture. We offer a variety of arts and arts related training programs to youth, young adults and the community. We also specialize in developmental, discipline and music programs particularly for young people at risk, in order to instill in them an appreciation for the arts, respect for life and the love of humanity. These programs will build character, artistic skills and improve their academic and life skills. This will also allow the students to experience the performing arts through developmental, discipline, educational and recreational programs.
"YOUTH INTERVENTION USING THE ARTS"
Benefits: Offers many benefits such as developing Self-Defense Skills, Self-Confidence, Self-Discipline, Self-Control, Self-Awareness, Self-Worth,Character, Moral Character and Leadership Development. We will improve mental concentration, balance & coordination, improve your cardiovascular system, reduces stress, tension and help you express yourself physically, mentally and spiritually through body, mind and spirit.
"Mentoring, Educating, Saving and Transforming Lives to be productive and righteous"
"The most accomplished (award-winning) performing arts organizations in America,
located in Camden, New Jersey and Philadelphia, Pennsylvania"
(AVAILABLE TO PERFORM ANY WHERE IN THE UNITED STATES OF AMERICA and ABROAD)
"UPLIFTING AND RESPECTING HUMANITY" by Robert Dickerson
---
UCC Children, The Future Productions
"A MUST SEE"
"The Most Accomplished EDUCATIONAL AND ENTERTAINMENT GROUP, ADVOCATING THE VALUE OF FAMILY IN AMERICA"
A model, A solution, THE answer
that scholars and leaders talk and write about for young people at-risk,
concerning the social ills or problems that affect themselves and communities

The Organization that truly has the solutions to STOPPING THE VIOLENCE and STOPPING THE KILLINGS
---
BRIEF BIO
LOVE & the Development of SELF-DISCIPLINE IS THE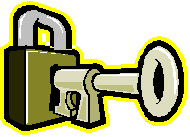 "Keeping them in the discipline -UNTIL- They develop SELF-DISCIPLINE"
"We must TEACH by EXAMPLE"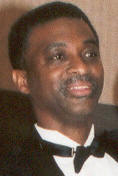 The Unity Community Center of S.J. Inc., Camden, New Jersey, is a non-profit organization founded and created in 1983 by Mr. Robert H. Dickerson and burst into full bloom in February of 1984. Mr. Dickerson along with is wonderful wife Wanda, brought together a group of serious men and women who were concerned about the social ills and decline of the community.
The PURPOSE is to help at-risk communities and surrounding communities through educational, discipline, recreational and developmental programs. We highlight our successful programs through the performing arts. We focus on programs that enhances academic excellence and reestablish the values of family life. We will improve character, educate, and teach the basic life skills that our youth need to survive and succeed against the difficulties of life which affect low income urban areas. The GOAL here at the Unity Community Center (UCC) is to give the young people opportunity to experience feelings of Self Worth, Achievement, Confidence, and Discipline. These are the fundamentals needed for anyone to be successful as an employee or a business owner/entrepreneur and productive individuals in our society.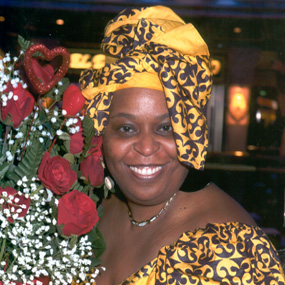 The Unity Community Center of S.J. Inc., is the parent organization to all of the performing art programs, which includes the Universal Pasha Karate School, Universal African Dance & Drum Ensemble, UPK Pasha Generals, UCC Praise Dance Ministry, , UCC Cloud Nine Creative Dance, Dean Tree and UCC Music Ensemble, which includes the UCC Royal Brass Band, and UCC Little Jazz Giants. The founder; Mr. Robert H. Dickerson, wife Wanda and family are also the creators, artistic directors, choreographers and teachers, with other great professionals of our performing arts programs. Against great odds, Unity Community Center (UCC) has grown to a multifaceted organization with approximately 350 active members and hundreds of associated members. Since 1983, UCC can now boast of having won national and international championships and prestigious awards from its performing arts programs.
---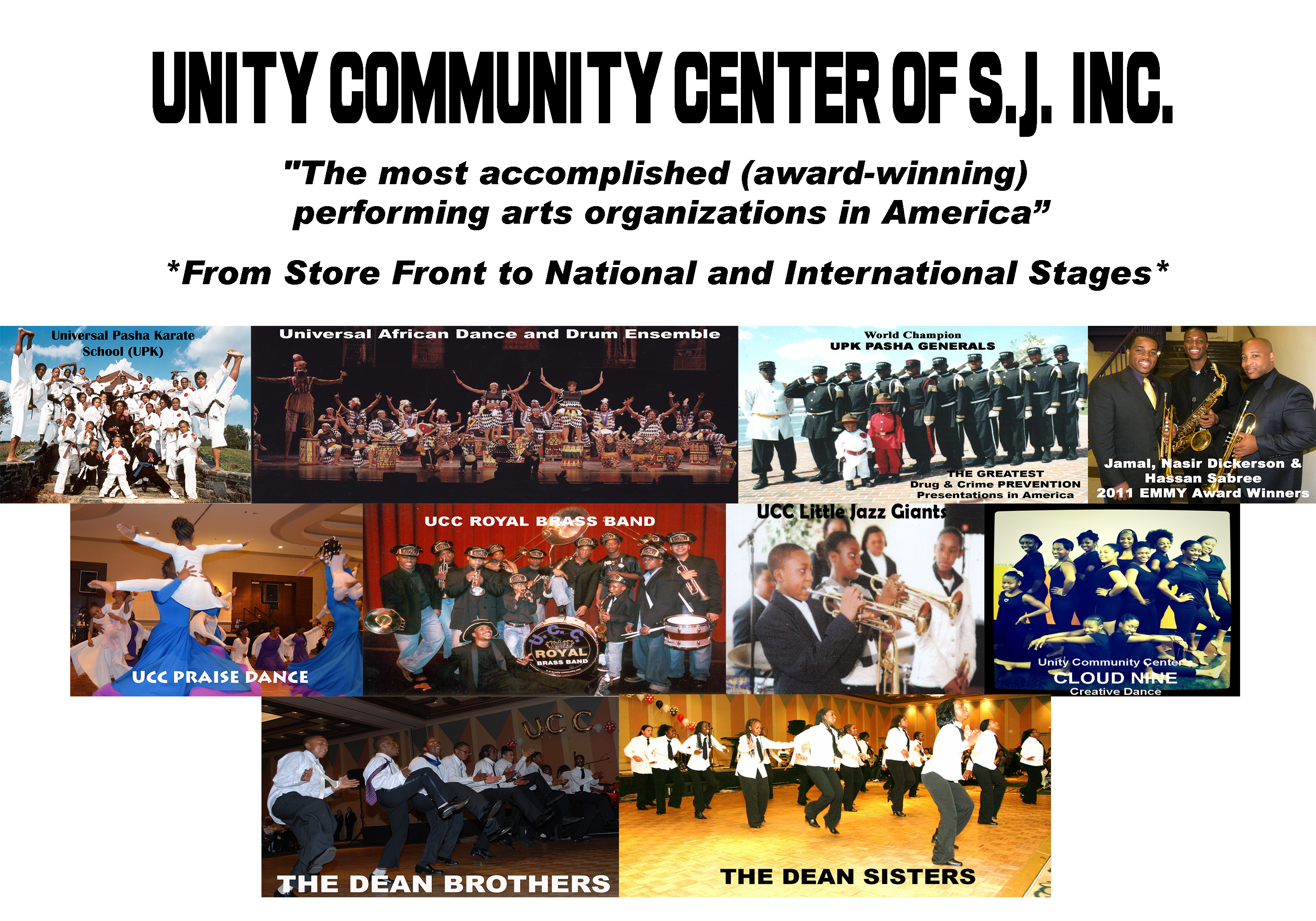 Unity Community Center
Education and Performing Arts
MAJOR ACCOMPLISHMENTS
(1) Educational accomplished- members achieved college degrees from AS to Ph.D; also many members earned awards for academic excellence. And those who became teachers received local and national awards. Jamal Dickerson received the 2007 MILKEN FAMILY FOUNDATION NATIONAL EDUCATOR AWARD on October 11, 2007. This award considered as the Oscar of Teaching Award and the Most Prestigious Educational Award in America
(2) Universal Pasha Karate (UPK) School– have served and taught thousands and its Karate (Martial Arts) program has been inducted into four prestigious Martial Arts Halls of Fames since 1994. UPK produced over 30 World, National, Regional and Local Karate Champions since 1984. UPK also produced over 11 Kick-Boxing Champions since 1988. Because of this dynamic discipline program we believe this is the direct reason why so many young members developed high academic success, achievements and being positive role-models and upright citizens in our communities since 1984.
(3) Universal African Dance and Drum Ensemble- Blessed and sanctioned to be one of the BEST and the most exciting African Dance and Drum ensembles in the USA. In addition the Universal African Dance and Drum Ensemble were chosen and endorsed by world renowned historians, scholars and artists in America and Africa to represent the USA at the World Festival of Black Arts and Culture (FESMAN) in Dakar, Senegal, Africa in December 2010, where over 80 nations presented their best. At this historical event Universal performed in Saint-Louis, Goree Island, and Dakar, Senegal, AFRICA.
(4) UPK Pasha Generals- specializes in close order discipline military-style drilling. UPK won many World, National and Local Drill competitions all over America since 1984. Hailed and sanction by scholars, military personnel and stopping the violence program leaders as the best close order drill team of its kind in America. Today the Generals specialize in anti-bullying, crime and drug prevention presentations and workshops in schools, colleges and community events highlighting the importance of love and discipline development.
(5) UCC Praise Dance Ministry- 2003 McDonald's Gospelfest Praise Dance Winners. In 2009 UCC Praise Dance were blessed to be a finalist out of over 80,000 participants at the Prudential Center in Newark, New Jersey. The event had starring the legendary Patti LaBelle and Donnie McClurkin on June 13, 2009.
(6) UCC Royal Brass Band- Three time Winners at the World Famous APOLLO Theater in New York in 1994. UCC Royal Brass Band performed with the best Brass Band groups in America, and especially New Orleans. The U.C.C. Royal Brass Band'spurpose is to keep the legacy, music, and history of musicians such as those of the New Orleans and southern area of America ALIVE. The culture of this style of Band is very rich and greatly appreciated in the United States and many parts of the world.
(7) UCC Music Ensemble- which includes Nasir Dickerson and the Renaissance Messengers and our UCC Royal Brass Band and the UCC Little Jazz Giants; featuring our best, Jamal Dickerson, Hassan Sabree and Nasir Dickerson; Jamal Dickerson was awarded the best school teacher in America by the National Mikken Foundation out of California. All three teachers were also awarded the best teachers in Camden School District for their styles of teachings and accomplishments. Congratulations to Jamal Dickerson, Hassan Sabree and Nasir Dickerson for being part of a team winning an Emmy Award Saturday, September 24, 2011. The magnificent mind of Jamal creating the musical thread (vertical alignment), which all educational systems should adopt or use was the subject of the EMMY AWARD.
(8) Life Research Group- is an interdisciplinary team of creative generalists working on a broad range of activities in the arts, sciences and religions. This group specializes in finding and developing programs that enhances educational or academic excellence. The Life Research Group is the Unity Community Center's historical and statistical research program. This program since 1984 is the reason why so many young people in our organization excelled especially in academics and the disciplines. It was designed to prepared young people in programs for their life journey. The DEANS started a DEANS STEP TEAMS in 1992 to further the works of our Life Research Group and they became a very good example of encouraging young people to stay in school and focus on their education.
(9) UCC Cloud Nine Creative Hip Hop Dance- this dance troupe started in 1984 under our Universal Creative Arts Dance Program. In 2002 Ayanna and Atiya, the daughters of our founders Robert and Wanda Dickerson changed the name of the hip hop style of dance to UCC Cloud Nine to give the young ladies the opportunity to express themselves in this type of dance. Today, they perform at many community events.
Today, you will find all of our performing arts groups performing all over America and abroad. Also they specialize in performing and/or conducting discipline, cultural and anti-bullying workshops at School Assemblies, Colleges and Community events.
Because of their local, national and international acclaim they have received numerous awards in all of their programs. UCC's performing arts have electrified audiences throughout the United States. They have performed for hundreds of thousands of audiences all over America and abroad. UCC's performing arts productions have been seen by millions on cable, local, national and international television since 1984.
UCC has approximately 67 active volunteer instructors, teachers, certified public and private school teachers and professors, which makes Unity Community Center one of the largest groups of certified and/or professional instructors and teachers in this region. UCC has also been accredited for teaching, instructing and mentoring more than ten thousand youth since 1983from its own center and the YMCA, YWCA, Boys and Girls Clubs, community centers, churches, public, charter and private schools. Its involvement of inner-city youth in the arts, after-school education and discipline programs has resulted in the Unity Community Center of S.J. Inc., to become a dynamic model for leadership development. We need your moral support, especially financially to continue the successful work to help and assist more young people.
---
Unity Community Center's pride and joy
EDUCATION IS A MUST
Jamal Dickerson received the 2007 MILKEN FAMILY FOUNDATION NATIONAL EDUCATOR AWARD on October 11, 2007. This award considered as the Oscar of Teaching Award and the Most Prestigious Educational Award in America. Congratulations to Jamal for being one of the most accomplished school teachers in America.
YOU TUBE VIDEO of the Award Announcement -CLICK HERE:
Jamal Dickerson was awarded REAL FATHER - REAL MAN award on 02/09/2010 by the national syndicated program, featuring host Tom Joyner. CLICK HERE - to hear a two minute radio segment of this on the TOM JOYNER SHOW.
2011 EMMY AWARD WINNERS / Click here for further info
---
UNITY COMMUNITY CENTER
Camden, New Jersey
non stop community servicE SINCE 1983
The developmental programs that gives young people the opportunity to live and experience the
True Essence and the Pursuit of HAPPINESS
A TRUE OASIS IN THE COMMUNITY
Home of
Renowned- Universal Pasha Karate School
Sensational - Universal African Dance & Drum Ensemble
World Champion- UPK Pasha Generals
Beautiful & Marvelous- UCC Praise Dance Ministry & UCC Cloud Nine
Fabulous- UCC Royal Brass Band / UCC Music Ensemble & LITTLE JAZZ GIANTS
Promoting Academic Excellence- Dean Tree (THE DEANS)
Performing at many prestigious venues, such as: United Nations-NY, AFRICA, CARIBBEAN, Political Inaugurations, NAACP National Convention, National Association of Black Journalist Convention, Waldorf Astoria-NY, Grand Hyatt-NY, NJPAC-NJ, Brooklyn Academy of Music (BAM)-NY, Schomburg Center NY, Sunshine Awards / Gilman Figaro-NY, War Memorial (Trenton, NJ), Sony Blockbuster Entertainment Ctr., Tweeter Ctr.-NJ,New Jersey State Aquarium, Kimmel Ctr.-PHILA., Forum-Harrisburg, PA, Taj Mahal Casino-NJ, Trump Casino-NJ.Sands Casino-NJ, Show Boat Casino-NJ, Academy of Music-PHILA., International African Arts Festival-NY, Mann Center-PHILA., Robin Hood Dell-Phila., WDAS Unity Day-PHILA,, Odunde-PHILA., West Oak Lane Jazz & Arts Festival-PHILA, Penns Landing-PHILA., The famous UniverSoul Circus, Six Flags GREAT ADVENTURE, Expos,Performing Art Centers, Museums, Convention Centers, Festivals, Colleges, Universities, Schools, Fraternity & Sorority National Conventions, Government & State Agencies, United States Arm Force Facilities, City Halls, Fortune 500 or High Profile Corporate Events and many community events all over this country.
Seen by millions on Local, National, International and Cable Television, such as: Charles Perez Show- 1995, National News Networks, Positive Impact (JOE PISCOPO) Show, NBC-Today's Show - Matt Lauer & Katie Couric with Joe Piscopo-2003, SPIKE TV- 2005, C-SPAN (International)- Millions More Movement 2005, CNN- (JOE PISCOPO-2007), TLC CABLE- 2009, WPVI 6, WCAU 10, KYW 3, WTXF 29, WPHL 17, WYBE 35, CN8 and many local TV shows around the U.S.A. since 1984.
---
Camden, New Jersey is considered the most violent, dangerous and one of the poorest cities in America.
However, out of Camden comes the most loving and accomplished young people and the
BEST KEPT SECRET
IN AMERICA.
Please support these miraculous young people
CLICK HERE TO DONATE
---
THE ONLY TIME YOU LOOK DOWN ON A PERSON
IS WHEN YOU ARE LIFTING THAT PERSON UP

Sayings by Baba Dr. Chuck Davis
as told to me (Robert Dickerson) by our friend Baba Paul Lucas
---
Please help us continue spreading LOVE, DISCIPLINE, CULTURE & the PERFORMING ARTS all over the United States of America, to help us keep HOPE ALIVE;
BY CONTRIBUTING OR DONATING TO THESE WONDERFUL PROGRAMS
Please make checks or money orders payable to:
***********************************************************************
UNITY COMMUNITY CENTER OF S.J. INC.
1544 Mt. Ephraim Avenue
Camden, New Jersey 08104
(856) 365-4817 or (856) 365-1226
Fax# (856) 365-7318
E-Mail: UccUpk@aol.com
Web-Site: www.UnityCommunity.com
---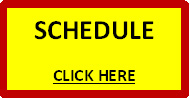 For upcoming performances & events CLICK HERE
Exciting and Educational VIDEOS - CLICK HERE
---