Jamal P. Dickerson,
B.S. / MPA Degrees
Artistic Director & Chief Choreographer of our Music Programs and
our Universal African Dance & Drum Ensemble
Many call him "A YOUNG MUSICAL GENIUS"
CONTACT: jdickerson@camden.k12.nj.us or Jamaldickerson@aol.com
**********************************************************************************
Jamal is also a School Teacher & Musical Director
at the Camden, N.J. Creative Arts High School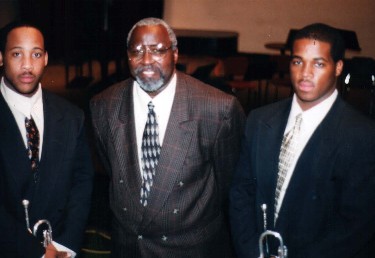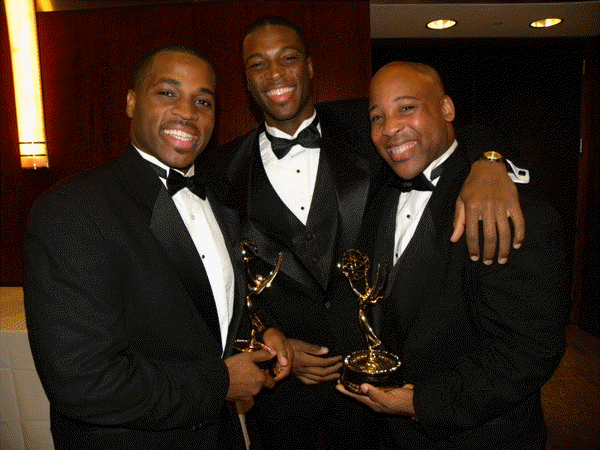 Hassan Sabree - Mr. Melvin Miles - Jamal Dickerson
Jamal & Hassan with their Professor at Morgan State University in 1998
Mr. Melvin Miles is the Director of Bands at Morgan State University for more than 30 years
Mr. Melvin Miles Bio - CLICK HERE
Jamal & Hassan are 1999 graduates of Morgan State University
with a Bachelor of Science Degree in Music Education
Master's Degree in Public Administration from Rutgers University 2010
**CLICK ON PHOTO FOR MORE INFORMATION**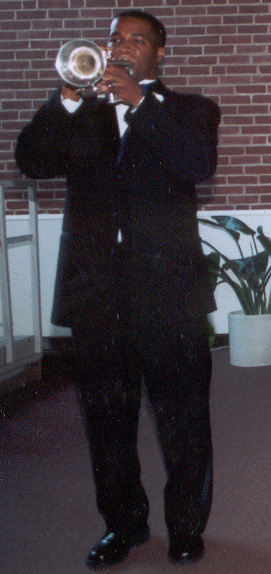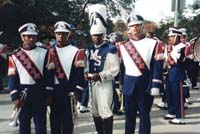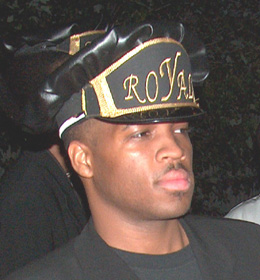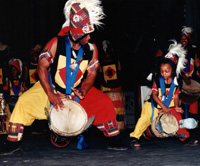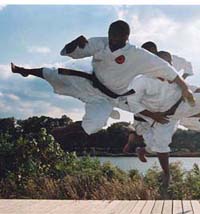 Jamal P. Dickerson has been learning and playing the trumpet since the 2nd grade of school
Jamal P. Dickerson in action with Morgan State University Marching Band,
Jamal P. Dickerson - Band Leader for UCC ROYAL BRASS BAND
Universal African Dance & Drum Ensemble with his oldest son Jamal II &
Jamal kicking with his Universal Pasha Karate School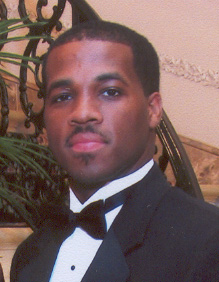 Jamal Dickerson, B.S. / MPA, the eldest son of Mr. & Mrs. Robert Dickerson, was born in Philadelphia, Pennsylvania and raised in Camden, New Jersey. Jamal was also born into the Martial Arts (Karate) and the performing arts of Dance, Drum and Music professions. He was also taught the art of dance and drum by some of the best and/or greatest teachers in the U.S.A. and Africa. His African drum and dance experience include the CONGO family of drums and the DJEMBE family of drums to this date. Many say that his talents and experience has given him a great gift and unique ability to succeed with arts and education.
Jamal has been learning and playing the trumpet since the 2nd grade in Camden, N.J., public schools. Because of his extraordinary skill in the arts and music, many teachers have highlighted Jamal in many public school programs and assemblies in his elementary, middle and high school years. Jamal dedicated his time in all of the Music programs during his years in school and also participated in every summer programs of music and fine arts in the Camden Public Schools. At age nine Jamal started receiving advanced music writing, theory and ear training from his God Father (a musical genius) Mr. Leon Mitchell. In his high school years he also started receiving advance trumpet lessons from the legendary trumpeter and teacher Mr. Cullen Knight, both of these legendary teachers are from Philadelphia, Pennsylvania.
In addition to Jamal's amazing childhood and his formal education, he diligently worked very hard in after school programs helping his father (Robert) and mother's (Wanda) community center for at-risk youth called the Unity Community Center in Camden, New Jersey (UCC), which was established in 1983.
In the Martial Arts program at the center Jamal excelled to the Black Belt level. At age 11 he was one of the youngest achieving youth Black Belts in America. He won youth grand champion at Aaron Banks Marital Arts Tournament, Madison Square Garden in New York City. This is also one of the most prestigious tournaments that helped give movie greats like Bruce Lee and Chuck Norris their recognition and fame. To date Jamal has won 2,542 Martial Arts Tournament Trophies & Awards and a four time World Karate Champion with many Grand Championship Awards.
Because of his accomplishments in the community, one of Jamal's favorite elementary school teachers, Mr. Olen Avant would acknowledge Jamal's achievements during school announcements. This helped bring many young children to the Unity Community Center. Jamal was a good leader at a very young age because he would encourage his friends to join the center and be a part of something positive.
Today Jamal is our artistic director, teacher and chief advisor of all of Unity Community Center programs. He has achieved the rank of 7th Degree Master Black Belt and Karate Teacher in the Universal Pasha Karate School, Artistic Director and Chief Choreographer in the Universal African Dance and Drum Ensemble, Band Director for all of our Music Programs including theUCC Royal Brass Band, Supreme Captain and Drill Instructor (D.I.) for our World Champion UPK Pasha Generals at the Unity Community Center.
Jamal graduated from Camden High School in 1995 with high honors and was accepted to Morgan State University. While attending Camden High School, he became a leader in the school's Marching Band in which he became Drum Major his freshman year. During his high school years Jamal was very avid in bridging the gap between students and teachers. He was involved in several extra curricular activities and clubs such as: Peer Leadership, Peer Mediation, Yearbook Staff, Student Government, Choir and started a program called DEAN (Determined to Educate All Nationalities) a high school fraternity and sorority that encourage education, school spirit and friendship.
Jamal graduated from Morgan State University in 1999 with high achieving accomplishments in Music and received his Bachelor of Science Degree in Music Education. He became one of the leaders of the World Famous Morgan State University's Marching Machine (Band), Jazz Band, Pep Band and Orchestra. He continues to have a good relationship with Mr. Melvin Miles, MSU Band Director and attributes Mr. Miles style for marching band as a big part of his teaching method with his students today. Every opportunity he gets he will recommend or reference Morgan State University to anyone pursuing higher education. Jamal also earned a Master's Degree in Public Administration from Rutgers University 2010.
Although he had great offers to stay in Maryland, he came back to Camden to teach and give back to his city. In 2000, he was employed by the Camden City Board of Education and taught instrumental music at George Washington and H. C. Sharp Elementary School. Jamal is currently an Instrumental Music School Teacher and Director of Bands for Camden Creative & Performing Arts High School (CAPA). While at CAPA he has lead the band to triumphant victories in several band competitions and festivals. In 2007 they were ranked the Most Outstanding Overall Band in the State of New Jersey.
Jamal recently received the 2007 MILKEN FAMILY FOUNDATION NATIONAL EDUCATOR AWARD on October 11, 2007. This award considered as the Oscar of teaching and Jamal as one of the best school teachers in America.

PLEASE CLICK HERE FOR THE MILKEN FAMILY FOUNDATION AWARD LETTER TO JAMAL

PLEASE CLICK HERE FOR GOVERNOR JON S. CORZINE CONGRATULATIONS LETTERS TO JAMAL
http://www.youtube.com/watch?v=icKDzgaVG1U -1:23
http://www.youtube.com/watch?v=TdXv3tYzpPU - 4:18
CLICK ABOVE LINK OR PHOTO FOR JAMAL'S MILKEN EDUCATOR AWARD VIDEO
---
Jamal P. Dickerson was awarded REAL FATHER - REAL MAN award on 02/09/2010 by the national syndicated program, featuring host Tom Joyner. CLICK HERE - to hear a two minute radio segment of this on the TOM JOYNER SHOW.
PLEASE CLICK HERE FOR THE TOM JOYNER MORNING SHOW-
REAL FATHER -REAL MAN AWARD
---

NJEA (New Jersey Education Association) REVIEW September 2010 Click Here: To read about Jamal an educator who is standing up for the teaching profession and his view from Camden's public schools.
---
Jamal's passion for music and arts has helped him to continue to be considered "a diamond in the rough" to his family, school and community. He goes far and beyond the call of duty to help his students reach their fullest potential. At the Unity Community Center he continues to enhance the programs with his professionalism and genuine approach to preserve the arts. He is the mastermind, arranger, composer and head performer of our Universal African Dance and Drum Ensemble's first African Drum and Song CD called DIMEDI FAABE (Call to the Children) and our second CD called INOUWALI ( Thank you). Another amazing Musical CD is his UCC Royal Brass Band CD called DO IT (We're Outta Here). Jamal traveled the United States of America performing, teaching and learning for many years and also had the pleasure to travel the Caribbean and Africa doing the same. Jamal has performed for millions at many prestigious venues, programs and millions on local, national and international television with his performing arts programs at the Unity Community Center in Camden, New Jersey. He has been blessed with a wealth of knowledge in America and abroad.
Jamal is married to his lovely wife RONSHA with their six wonderful children, Jamal II, Karima, Sekou-Moussa, Tenenfig, Fatima and Akeelah. Jamal remains a wonderful example, helper, teacher and advisor to his younger brother NASIR, younger sisters ATIYA and AYANNA and his family. Jamal was blessed with many teachers in the performing arts while growing up and he always gives God the praise, while always thanking his parents, family, teachers and friends.
---
JAMAL working with wonderful and dedicated parents of
High School Students to produced
SUBITO SOUNDS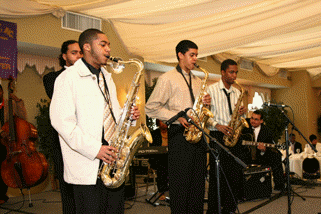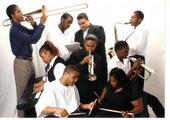 Jamal Dickerson is the teacher and music director for the Subito Sounds. Subito Sounds is comprised of talented high school musicians, supported by dedicated parents. These musicians specialize in performing straight ahead jazz as well as other various forms of music. Subito has performed at the Tony Williams Scholarship Jazz Festival, LaRose Jazz Club, Chicken Bone Beach Jazz Festival, Camden Waterfront, Camden Aquarium, Camden Children's Garden, Camden F.O.P. 60th Anniversary Banquet, Tranestop Program at Felicia's Garden honoring Philly Joe Jones, the Philadelphia Clef Club, Cape May Jazz Festival, to name a few. The ultimate goal of theSubito (Italian word that means ALL OF A SUDDEN, Suddenly) Sounds is to study and perform the true American Classical Music and Jazz. In addition the group hopes to encourage other young musicians to embrace this music.
JAMAL'S BEST FRIEND (Hassan) & BROTHER (Nasir)
Jamal Dickerson and his friend Hassan Sabree graduated from Morgan State University in 1999 with a Bachelor of Science Degree in Music Education and a Master's Degree in Public Administration from Rutgers University 2010.. They were leaders of the World Famous Morgan State University's Marching Machine (Band), Jazz Band, Pep Band and Orchestra. After graduating, Jamal and Hassan Sabree came back to their community to teach. Jamal is currently an Instrumental Music School Teacher and Director of Bands for Camden Creative Performing Arts Public Schools. Hassan is currently an Instrumental Music School Teacher at R. T. Cream Family School, Parkside School and Forrest Hill School for the Camden City School District in Camden, New Jersey. Through the leadership and positive role-modeling of Jamal, his younger brother Nasir Dickerson is also a graduated of college with a Masters Degree in Music Education from the University of the Arts in Philadelphia, Pennsylvania.
JAMAL'S MUSIC TEACHERS
Jamal was also blessed with the opportunity of playing with the Philadelphia Legends of Jazz Orchestra and became a member. His mentors and teachers are the legends Mr. Leon Mitchell, the director of the Philadelphia Legends of Jazz Orchestra, Cullen Knight and Terell Stafford two famous trumpeters, Ryan Bates, Charles Elliot, Dr. Diane Lyle Smith, Melvin Miles,Charles Bowen Sr., the legendary drummer George "Butch" Ballard, legendary pianist Alfred "Alfie" Pollitt, legendary tenor saxophonist Robert Bootsie Barnes, legendary saxophonist Tony Williams, Lovett Hines, a music teacher/ educational director at the Philadelphia Clef Club (Mr. Donald Gardner) and many more professional musicians.
JAMAL'S AFRICAN DANCE & DRUM TEACHERS
Jamal along with his wife Ronsha were blessed by learning traditional and authentic dance, drum, song, language and instruments from African master teachers, historians and scholars, such as Moussa Diabate, and Tenenfig Dioubate. Moussa & Tenenfig are from the best African Dance & Drum Troupes in the WORLD, out of West Africa (Guinea). While in Guinea, West Africa in 2005, for almost one month everyday for 14 hours a day, Jamal was blessed with the best teachers from Les Ballet Africain, Les Percussions De Guinee, The Amazones Woman Drummers and other Guinea Dance & Drum Ballets. He learned more of the Djembe Family of Drums, Balaphon, and Kora from: MITO CAMARA, MAMADY MANSARE, PAPA HIDARA,SEKOU DIABATE, JUDEE, and OUSMAN. Other great teachers from Les Ballet of Guinea, Africa, were also responsible for teaching Jamal the Guinea style of drumming such as KOLIPE,JULEA, MAMADOUBA "MOHAMED" CAMARA, M' BEMBA BANGOURA, YOUSSOUF KOUMBASSA, YALANI BANGOURA and others. Jamal also received teachings from MALAY from Mali, Africa and was blessed to learn songs, drum and dance from THULA SIZWE, a dynamic group from South Africa, while they were touring America. Jamal has also learned the art andcraftsmanship on how to skin, and string the drums, the Balaphon, the Kora and other authentic instruments, to ballet performance quality from these great teachers in Africa and America.

On many interviews Jamal always acknowledges his African-American teachers, his father (Robert) and mother (Wanda), Alfred (Bro. Saladin) Williams, Andre Forrest a.k.a. Spunky,Lawrence Clark a.k.a. Big Mike, Arthur Driscoll a.k.a. Kofi Gyemerah, Paul Lucus and Jerome Williams a.k.a. Bro. Rome. He always admired and received profound information and inspiration from Kofi Asante, Daryl Burge a.k.a. Kwasi, Nana Korantema Ayeboafo and of course one of the greatest elders out of Philadelphia, Pa., representing the beauty of African Culture through dance, drum and the performing arts, Baba Robert Crowder (THE FAMILY OF KULU MELE) and many others.

JAMAL'S MARTIAL ARTS & BOXING TEACHERS
THAT JAMAL PERSONALLY TRAINED UNDER

Father -Robert H. Dickerson -9th Degree Grandmaster Black Belt
Mother- Wanda A. Dickerson- 6th Degree Master Black Belt
Uncle- George A. Dickerson- 7th Degree Master Black Belt
Uncle- Warren A. Dickerson- 5th Degree Master Black Belt (The first Dickerson that started Karate Training in 1968)

Jamal's father - Robert H. Dickerson's KARATE INSTRUCTORS

Late Grandmaster Ameer (Alfred Dennis)
Grandmaster Boxing Teacher- Gordon (FLASH) Dickerson
Grandmaster Dr. Maung Gyi
Grandmaster Carl Beaman Sr.
Late Grandmaster Early Kelly
Grandmaster Ja'mes Bethel

Jamal's Professional Memberships
Member of the Honorary Band Fraternity Kappa Kappa Psi CLICK HERE FOR MORE INFO
Member of the Inter Residence Council (I.R.C)
Member of the Talented Education African-American Men (T.E.A.M)
Member of Omega Psi Phi Fraternity Inc CLICK HERE FOR MORE INFO
CLICK LINK BELOW FOR LOCAL CHAPTER
http://community-2.webtv.net/ChiUpsilon/ChiUpsilonChapter/
****************************************************
JAMAL THE MASTER MIND of these 4 CD's
COMPOSER, ARRANGER, PRODUCER, ARTISTIC DIRECTOR & CHIEF CHOREOGRAPHER OF OUR 4 CD's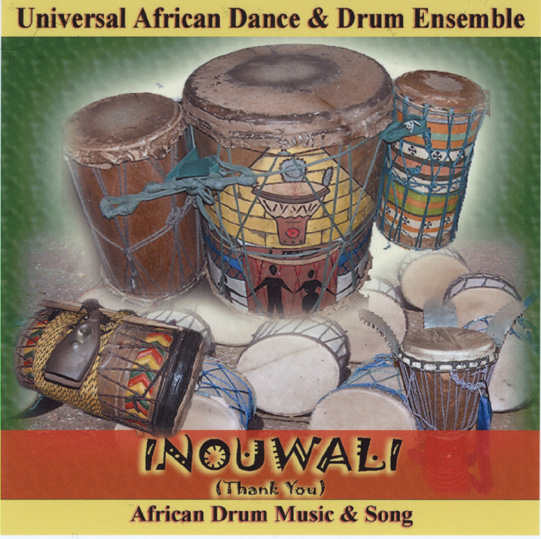 PLEASE CLICK ON PHOTO OF SPECIFIC CD TO ORDER FOR YOUR LISTENING PLEASURE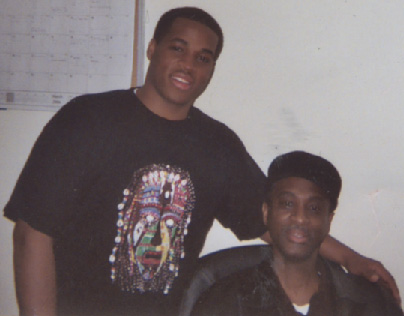 We are very proud of our oldest son Jamal, he has been a great example,
helper, teacher and advisor to all of our children, family, his family and
of course the Unity Community Center Family and the world. Jamal's name
means KIND, BEAUTY and GRACE and he has lived up to his name.
"Jamal, a very loving and humble person"
Father, Robert H. Dickerson

This photo represents to me (Robert Dickerson) the beginning of my true mission of
"Children, The Future". My wife, Wanda was still training in Karate up to
8 3/4 months of her pregnancy, carrying our oldest son Jamal P. Dickerson
who was born October 7, 1976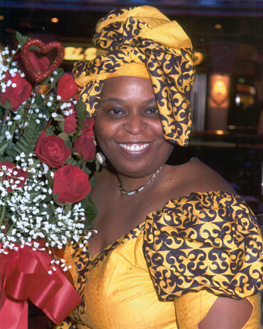 When my son Jamal's name was announced the 2007 MILKEN FAMILY FOUNDATION NATIONAL EDUCATOR for outstanding contribution to education on October 11, 2007, I CRIED WITH JOY AND HAPPINESS. As a little boy, Jamal always helped and protected his brother and sisters and the community children. The ceremony that principal Dr. Davida Coe-Brockington, Ms. Sally Sharp, Superintendent Dr. B. LeFra Young and Camden School Board presented was so lovely, touching and beautiful, I am so grateful.
Mother, Wanda A. Dickerson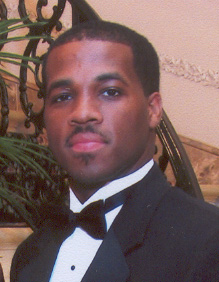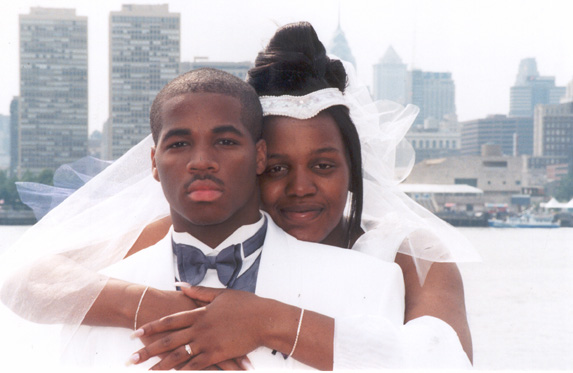 Jamal & Ronsha married 6/14/1997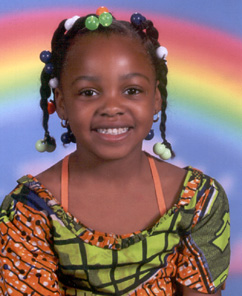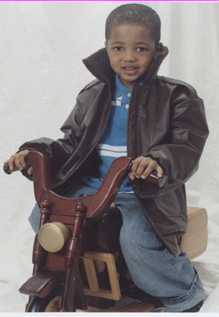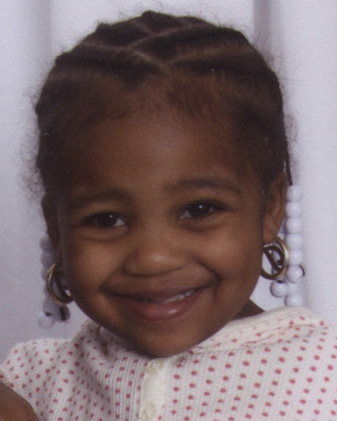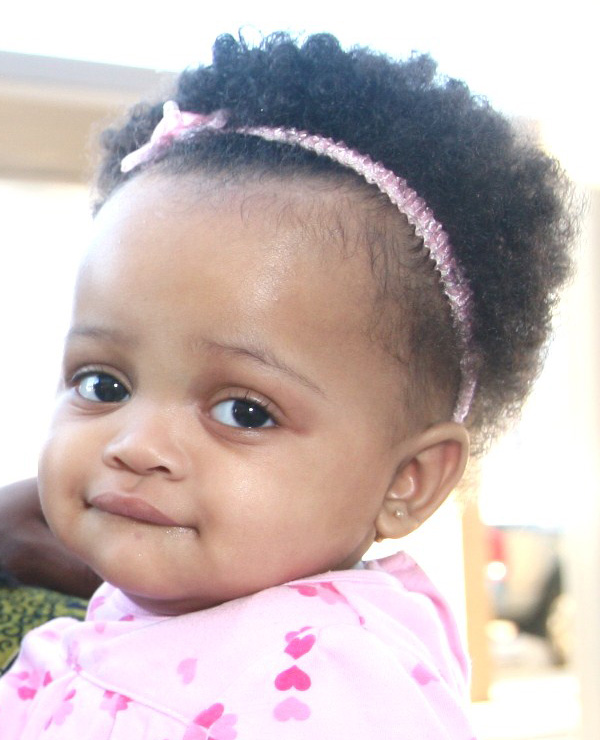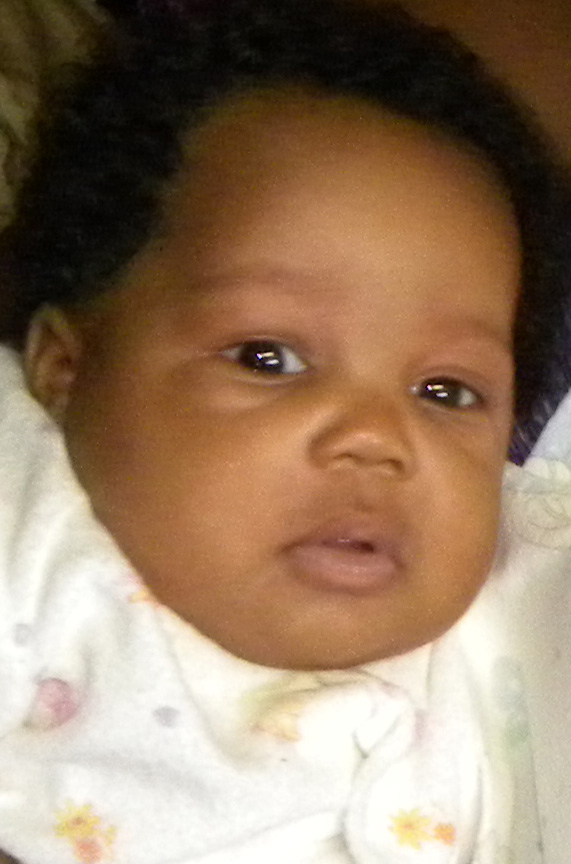 Jamal & Ronsha's children Jamal II, Karima, Sekou-Moussa, Tenenfig, Fatima and Akeelah
Their family was awarded "FAMILY of the YEAR" by the City of Camden in October 2006
As a wife, I am overjoyed and honored to share this life with my husband. His dedication and hard work to his family, his students and the community is GOLDEN. He is a true inspiration and great hero to our family. I am so grateful to have been sharing my life with him since 1994. I love you Jamal.

Wife, Ronsha A. Dickerson